(un)safe prevention
From Beyond Social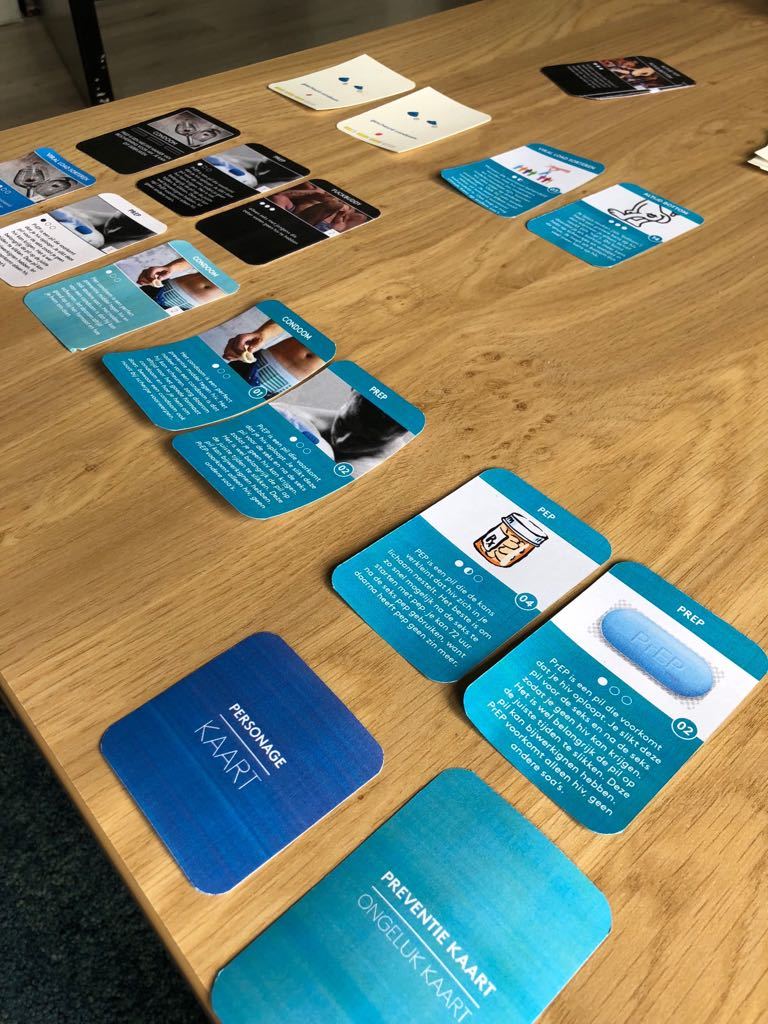 by Christian Fokkert
(un)safe prevention: the educational game that discusses HIV with homosexual adolescents and their parents. The adolescents gain insights in the risks and means of prevention. The parents see the transformation of HIV, as it is no longer a deadly disease.
Homosexual adolescents belong to a high-risk group and have a high chance at contracting HIV. Research shows that half of the homosexual adolescents had unsafe intercourse with their last bed partner of which most cases were one-night stands. That is why I think it's high time to accept that adolescents don't always use condoms and that prevention should be aimed more at knowledge instead of just condom use, mainly because there are new, modern prevention methods such as PrEP.
Through the years safe-sex campaigns have not proven to be fit for everyone. I want to show that there are other methods to protect yourself from HIV. By showing the ways of protecting yourself and which situations have a high risk of contracting HIV. By giving these insights in the risks of sexual behaviour I hope that the adolescents can make a healthy choice for themselves.
The parents of the homosexual adolescents were through the AIDS epidemic and still think that HIV is a deadly disease. They also don't know how to help their children to prevent them from contracting HIV. That is why I want to have the adolescents discuss HIV with their parents to better understand each other.
Links
[www.christianfokkert.nl Christian Fokkert]
Recent articles
CONTRIBUTE
Feel free to contribute to Beyond Social.
There are four ways to contribute:
Create a new article. Beyond Social is written and edited by its community. Contribute to this online publishing platform with an article (text, photo-essay, video, audio and so on) about your project, theory, event or initiative in the field of Social Art & Design.
Edit this page, or any of the other ones. If there is any missing information or spelling mistakes in this article, please don't hesitate to change it. Other complementing work, such as including media files (images/video's/audio) is also very much appreciated.
Talk
with the contributers and others by taking part in one of the discussions on the TALK-page of an article. These pages are the semi-hidden backside of articles, hence ideal for discussions about an article without changing the initial text.
PROPOSE a new editorial. Beyond Social invites guest editor(s) to emphasize a certain issue, topic or theme. Guest editors write an editorial, invite others to create articles by an open call and/or add existing articles.