6 apps for sustainable food shopping
From Beyond Social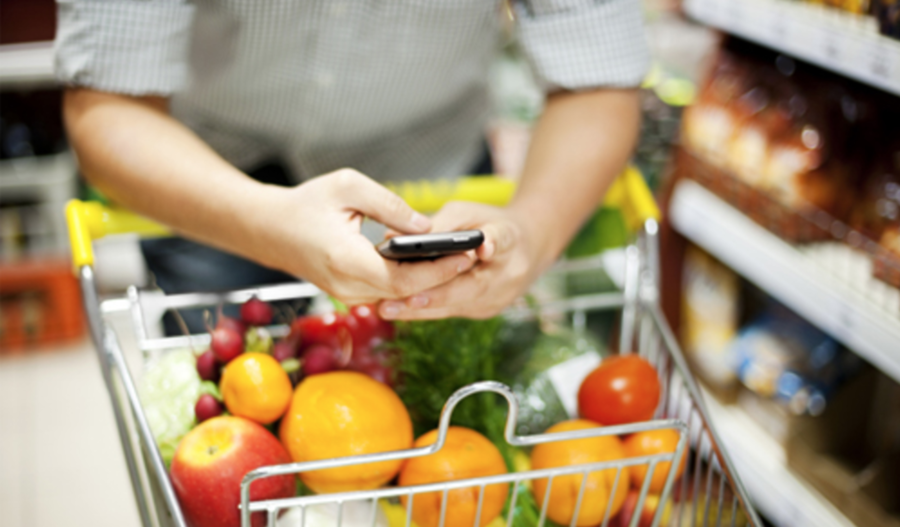 The wikipage input value is empty (e.g. SomeProperty::, [[]]) and therefore it cannot be used as a name or as part of a query condition.
sustainable (new earth) lifestyle design
Since 1990, mandatory nutrition fact labeling on packaged food products in the U.S. has made it easier for consumers to shop for foods based on dietary restrictions and nutritional requirements. But just because a food bears a healthy nutrition label doesn't mean it was ethically or sustainably produced.
For guidance on what went into packaged food products (beyond just ingredients), consumers can turn to third-party mobile apps to help navigate the grocery aisle. Photo credit: Shutterstock Currently, the U.S. Department of Agriculture's (USDA) Organic label is the gold standard for identifying foods that preserve natural resources and biodiversity, support animal health and welfare, and do not use genetically modified ingredients. But with three different USDA Organic label designations and another 19 third-party organic labels, discerning what's what is confusing for consumers. And while nearly 75 percent of grocery stores are stocked with organic products, organic foods made up just more than 4 percent of total food sales in the U.S. in 2012, leaving consumers with questions about how to decode what went into the other 96 percent of products that lack the label.
For guidance on what went into packaged food products (beyond just ingredients), consumers can turn to third-party mobile apps to help navigate the grocery aisle. Here are six apps you might want to check out:
1. Non-GMO Project Shopping Guide: With no government mandated labeling of GMOs in the US, the Non-GMO Project is the only third-party verification that certifies and labels products that are free of genetically modified organisms. With the mobile application, consumers can search verified Non-GMO Project foods by type, brand, product or keyword.
2. EWG Food Scores: The Environmental Working Group Food Scores app rates products according to nutrition, ingredient and processing, helping consumers identify products that contain pesticides, additives and antibiotics of concern.
3. Choco-locate: The Choco-locate app helps you hunt down sweet treats by location and flavor preference but also allows users to filter based on products that meet fair trade ethical standards of production.
4. Good Fish Guide: Described as the definitive guide to sustainable seafood, this app created by the Marine Conservation Society shows consumers whether or not a fish comes from well managed sustainable farms or stocks.
5. Certified Humane: This app helps consumers identify products and restaurants that uphold stringent Certified Humane® standards of farm animal treatment from birth to slaughter.
6.
Buycott: This app encourages consumers to vote for social change with their wallets by joining campaigns to help a cause by avoiding those products that oppose its ethical standard.
Links
Recent articles
CONTRIBUTE
Feel free to contribute to Beyond Social.
There are four ways to contribute:
Create a new article. Beyond Social is written and edited by its community. Contribute to this online publishing platform with an article (text, photo-essay, video, audio and so on) about your project, theory, event or initiative in the field of Social Art & Design.
Edit this page, or any of the other ones. If there is any missing information or spelling mistakes in this article, please don't hesitate to change it. Other complementing work, such as including media files (images/video's/audio) is also very much appreciated.
Talk
with the contributers and others by taking part in one of the discussions on the TALK-page of an article. These pages are the semi-hidden backside of articles, hence ideal for discussions about an article without changing the initial text.
PROPOSE a new editorial. Beyond Social invites guest editor(s) to emphasize a certain issue, topic or theme. Guest editors write an editorial, invite others to create articles by an open call and/or add existing articles.