Couscous a la Joke
From Beyond Social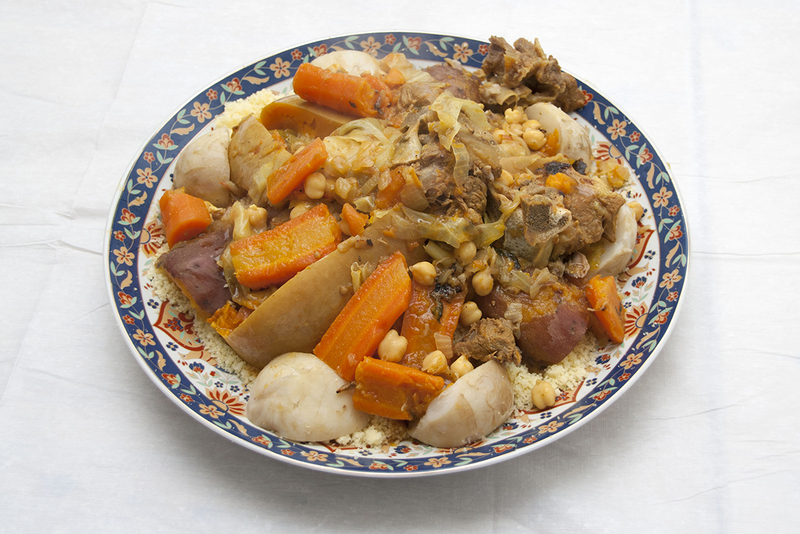 The wikipage input value is empty (e.g. SomeProperty::, [[]]) and therefore it cannot be used as a name or as part of a query condition.
What happens when integration works the other way around?
Authors: Jasmijn Simons, Annejet Hasselaar
When it comes to cultural diversity in Rotterdam, the neighbourhood called 'Oude Noorden' (Old North) seems the place to be. Migration, integration and multiculturalism come together in this vibrant part of the city, sometimes causing friction but also leading to wonderful collaborations and events. An example is the local community centre 'De Mozaïek'. Twice a week, in Resto VanHarte, people can enjoy a meal that is just as diverse as the neighbourhood's population. However, we found it striking that the majority of visitors is typically Dutch, quite in contrast with the kitchen team that seems to represent integration. We were wondering how a meal prepared by such a multicultural team could be consumed by what appeared to us to be a very non-multicultural (and possibly even anti-multicultural) group?
What happens when integration works the other way around?
Fascinated as we were by the different lifestyles of the kitchen team, we did not immediately notice one of the volunteers named Joke. Born and raised in Rotterdam, Joke appeared similar to the average visitor of Resto VanHarte. Continuing our research, we began to wonder if we had judged too quickly. When we got to know her story, we realised she might be doing something extraordinary. At first sight, Joke might seem typically Dutch but in fact her whole lifestyle is inspired by Moroccan culture, a fascination which started during a former relationship with a Moroccan man. Although this relationship did not last, she continued discovering the many aspects of Moroccan culture. Not only does she prepare all kinds of Moroccan dishes in the traditional way, but she also converted to Islam. Why would a woman born and raised Dutch, without any religious background, choose to do so?
Reinventing hospitality and solidarity?
While volunteering in her kitchen, we found more and more answers to this question. With each meal we cooked, we realised how much the standards of the Moroccan lifestyle meet Joke's quest for happiness. Typical factors such as hospitality and solidarity, which she was longing for, were lacking in the environment she grew up in. Taking one step at a time, she naturally integrates into the Moroccan culture. It is remarkable though how she combines both cultures in her own way; à la Joke. Nostalgia, memories and Dutch customs are interwoven in the way she prepares Moroccan cuisine. Her recipe for integration changes the way we look at it. We visualised how a born-and-bred Rotterdam woman cooks her way into the Moroccan culture.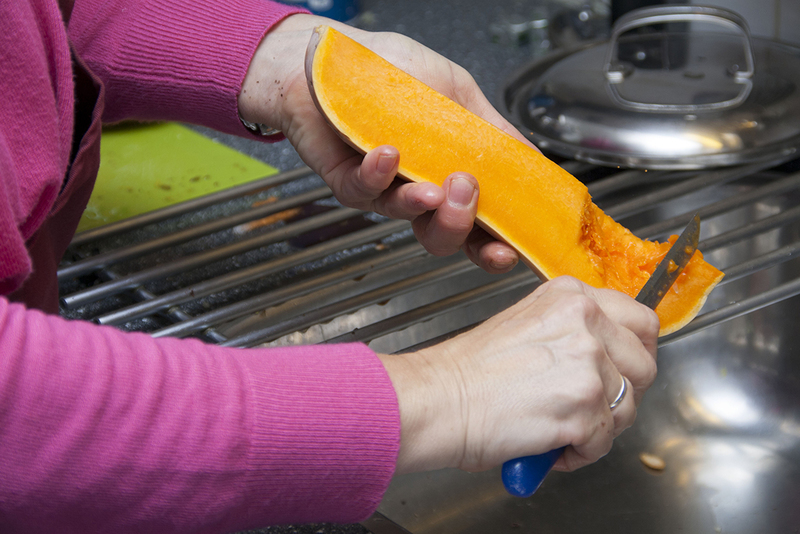 Discussion
The editorial board invites readers to reflect and react on the following questions:
The initial question raised by the authors seems to have not yet been explored nor answered by them. The authors were wondering 'how a meal prepared by such a multicultural team could be consumed by what appeared to us to be a very non-multicultural (and possibly even anti-multicultural) group'? We now have some more information about a Dutch woman in the kitchen crew who has already been inspired by making crossovers. But what about the possibly anti-multicultural group? Are they really anti-multicultural? If so, then why? And is it relevant and feasible to encourage them to more open-mindedness by inspiring them with – or involving them in – this kind of crossovers? We know there are a lot of similar settings where artists and designers try to inspire low-income white, fearsome and angry seniors in a multicultural setting during Resto VanHarte dinners (Amsterdam-Noord, Eindhoven, Utrecht Overvecht, etc.).
Why do you wish to explore this situation? How do you analyse it? What do you propose as an artistic or design intervention? What do you expect to achieve as a result of this intervention? Please share your thoughts and experiences with us.
Links
Recent articles
CONTRIBUTE
Feel free to contribute to Beyond Social.
There are four ways to contribute:
Create a new article. Beyond Social is written and edited by its community. Contribute to this online publishing platform with an article (text, photo-essay, video, audio and so on) about your project, theory, event or initiative in the field of Social Art & Design.
Edit this page, or any of the other ones. If there is any missing information or spelling mistakes in this article, please don't hesitate to change it. Other complementing work, such as including media files (images/video's/audio) is also very much appreciated.
Talk
with the contributers and others by taking part in one of the discussions on the TALK-page of an article. These pages are the semi-hidden backside of articles, hence ideal for discussions about an article without changing the initial text.
PROPOSE a new editorial. Beyond Social invites guest editor(s) to emphasize a certain issue, topic or theme. Guest editors write an editorial, invite others to create articles by an open call and/or add existing articles.