Mayor of Delfshaven
From Beyond Social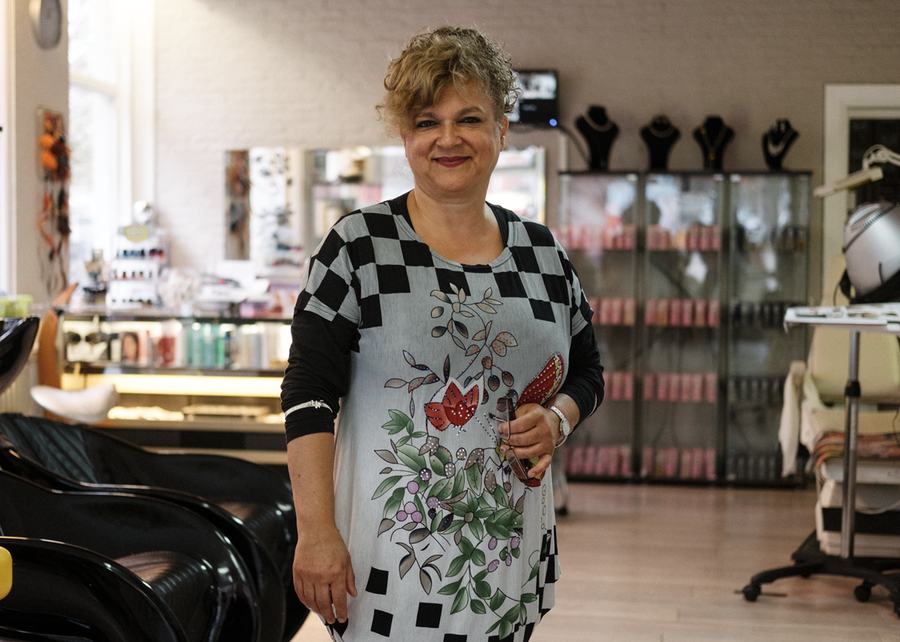 A project by Ella Gerritsen, Moniek Lankhuizen, Esmée van Loon and Marieke den Ouden
Mayor of Delfshaven is a documentary about Ladan, a woman from Iran. For the past 23 year she has run a special hair salon in Rotterdam West. Citizens of the neighbourhood shuffle in for a cup of coffee, a haircut, or just a friendly chat. Ladan is more than just a hairdresser, she fulfils an important role in the neighbourhood, her salon functions as a social gathering place. There for she is called the 'Mayor of Delfshaven'.

With this documentary, we want to impress on the viewer the importance of her place, but also the importance of the social contact. The documentary comes with a photo-reportage about her work and the people in the salon.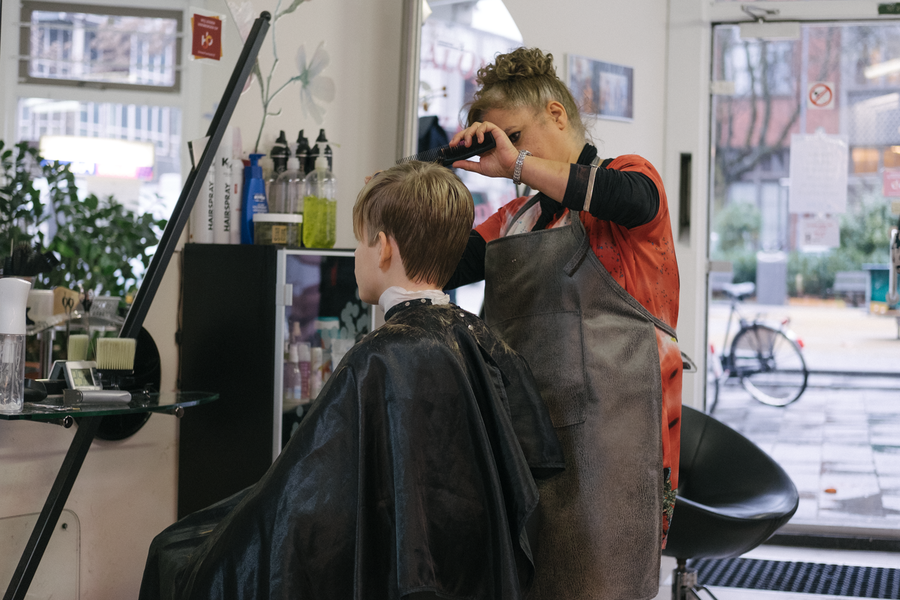 Links
Recent articles
CONTRIBUTE
Feel free to contribute to Beyond Social.
There are four ways to contribute:
Create a new article. Beyond Social is written and edited by its community. Contribute to this online publishing platform with an article (text, photo-essay, video, audio and so on) about your project, theory, event or initiative in the field of Social Art & Design.
Edit this page, or any of the other ones. If there is any missing information or spelling mistakes in this article, please don't hesitate to change it. Other complementing work, such as including media files (images/video's/audio) is also very much appreciated.
Talk
with the contributers and others by taking part in one of the discussions on the TALK-page of an article. These pages are the semi-hidden backside of articles, hence ideal for discussions about an article without changing the initial text.
PROPOSE a new editorial. Beyond Social invites guest editor(s) to emphasize a certain issue, topic or theme. Guest editors write an editorial, invite others to create articles by an open call and/or add existing articles.