Noorderboulevard
From Beyond Social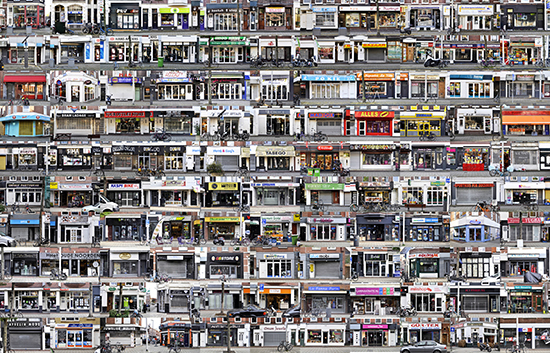 The wikipage input value is empty (e.g. SomeProperty::, [[]]) and therefore it cannot be used as a name or as part of a query condition.
De Noorderboulevard' is a visual research of a culturally diverse street. When looking at a typical urban shopping street, often located in middle-to-lower income areas, one finds many shops representing a completely different aspect of graphic design. Often the graphic design we find in these streets is labelled by professional graphic designers as 'ugly' and 'unprofessional'. However, I wonder if it is correct to label these designs as 'bad' graphic design.
Author: Isabel Valstar
What is graphic design about today?
As a graphic design student, I spend a lot of time thinking about the significance of my professional education. What is graphic design today, what is it all about? Within the education programme, I noticed a tendency toward designing according to a specific aesthetic that highly values the details of the design, even more than its practicality. Furthermore, the concept is presented as a crucial aspect of design within the professional field. But what about the social value of graphic design? I myself believe that graphic design provides a physical shape where it is required. This could be anything, for instance; a cover of a book, a story or maybe the visual language of a specific (sub)culture. This is what, in my opinion, makes graphic design a visual representation of any identity presented to the public.
Shop windows
With my research project I intended to find a deeper and more social meaning within graphic design. I conducted a visual research of the culturally diverse street 'De Noorderboulevard' (located in North Rotterdam). During this research I specifically focused on the social and cultural aspects of this location, and how these are visually represented (e.g. shop windows, displays etc.). By looking at the graphic design of the shops I tried to determine the cultural and/or ethnic heritage of the shop owners in question. After conducting some contextual and historical research of the street, I elaborated a more experimental research where I examined the visual aspects of the shop windows, for instance the use of colours. I documented the street's shop windows using photography (see image 1).
Grey tones and catchy colours
A condensed image of the street 'De Noorderboulevard' presents a bright projection of a cluttered street using bright colours (see image 2). Shop owners working in the street had positioned themselves in a low-priced retail segment, focusing on customers from a somewhat lower economic class. This is reflected in the colour experiments, where we see either a lot of grey tones or rather the opposite; bright and catchy colours. These are often used by low-budget shops (e.g. Kruidvat) where it's all about communicating low prices (see images 3 and 4). This is however a bit in contradiction to some of the gentrification developments within the area. Take for example the street just around the corner: 'Zwaanshals', a street that consists of renovated properties, trendy design shops and a contemporary coffee bar. The graphic design also looks different from that of the Noorderboulevard (which looks homogeneous); it is clean in design and uses coherent colour combinations. One could say that the graphic design here looks more professional and indeed I, as a professional graphic designer, can relate much better to this kind of graphic design than to that of the Noorderboulevard.
Closer look
After conducting various visual experiments I came to a decision. It was time for me to zoom in and take a look under the surface, in order to find out more about the social groups that lived in the street. Since the visual research revealed a high proportion of Turkish and Moroccan shops, I decided to focus on that social segment. I did this by portraying one particular shop named Dubai. This is a shop that sells mainly Moroccan products in order to provide Moroccan people in the Netherlands with a piece of their identity. For this research I interviewed the owner and photographed the interior and exterior of the shop (see images 5, 6 and 7). This research told me a lot about the meaning of graphic design as well as about the social groups the street. Looking back upon the project, I can see that graphic design goes much further than just the shop windows. It's also the surroundings and the interior that complete the shop's image. To the owners, graphic design seemed of very little importance. In fact, the lack of 'professional' design contributes to their image of being a low-budget shop. This made me realise that graphic design is often overrated by professionals; furthermore, as a professional graphic designer I am very likely to be working for clients from a higher economic class.
Sometimes form exceeds function
I discovered that form sometimes exceeds function, a fact that perhaps contradicts the basic principles of contemporary design. I really hope (and wonder) that I will be able to provide designs for people on all social and economic levels, rather of unwittingly designing according to conventional design aesthetics.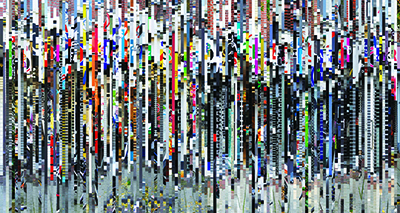 Links
Recent articles
CONTRIBUTE
Feel free to contribute to Beyond Social.
There are four ways to contribute:
Create a new article. Beyond Social is written and edited by its community. Contribute to this online publishing platform with an article (text, photo-essay, video, audio and so on) about your project, theory, event or initiative in the field of Social Art & Design.
Edit this page, or any of the other ones. If there is any missing information or spelling mistakes in this article, please don't hesitate to change it. Other complementing work, such as including media files (images/video's/audio) is also very much appreciated.
Talk
with the contributers and others by taking part in one of the discussions on the TALK-page of an article. These pages are the semi-hidden backside of articles, hence ideal for discussions about an article without changing the initial text.
PROPOSE a new editorial. Beyond Social invites guest editor(s) to emphasize a certain issue, topic or theme. Guest editors write an editorial, invite others to create articles by an open call and/or add existing articles.