Post Couture Collective
From Beyond Social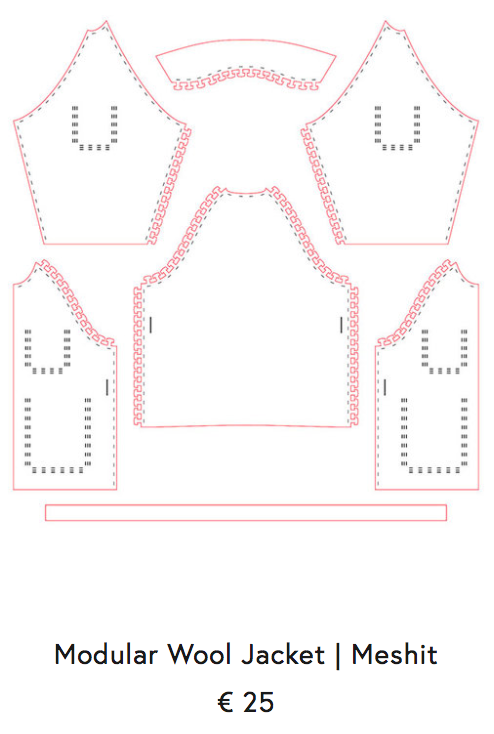 The wikipage input value is empty (e.g. SomeProperty::, [[]]) and therefore it cannot be used as a name or as part of a query condition.
sustainable (new earth) fashion design
Over the past few years, clothing has been treated more and more like a disposable product. The production of clothing is aimed for increasing numbers and production to decrease prices. Low prices seem attractive, but what does this way of producing mean for the future of the environment and the people that work in this industry? The Post-Couture Collective offers an alternative to today's fashion system. It introduces a new era in the production of sustainable and affordable clothing. In our vision clothing is designed on the principles of open-source, and is made using 21st century technology. It is the first fashion label that truly embraces the Maker Movement and the Third Industrial Revolution.
This innovative way of producing clothing close to and with the end-user gives the garments an added value that mass-produced fashion can never attain. In local production-facilities garments will only be made when they are sold, so left-over stock in stores will be a thing of the past. The materials we use are already recycled or can be easily recycled due to the production and assembly process. To accomplish our vision, we're building a global network of designers, technical researchers and production locations. In collaborations we develop online collections for production on lasercutters and 3D printers. This way the designs can be shared digitally and manufactured locally and on-demand. In this production process you play an important role. You use our online tools to customise the garment's design to your wishes before it is manufactured. By inputting your body's measurements the design adapts itself to your sizes, and after selecting the material of your choice the garment is then ready to be produced at a location near you. You can also download the digital design file and even customise it before production. For example you can alter the length of a dress before looking for your favourite material and taking this to a local Makerspace to be cut into the pattern pieces.
After cutting the pieces can be assembled by you, without the need to use sewing machines or other equipment. By using an innovative construction in the seams of the garment it can be assembled following simple instructions. The designs offer the opportunity to assemble and reconfigure them again and again using new materials or colours.
Links
Recent articles
CONTRIBUTE
Feel free to contribute to Beyond Social.
There are four ways to contribute:
Create a new article. Beyond Social is written and edited by its community. Contribute to this online publishing platform with an article (text, photo-essay, video, audio and so on) about your project, theory, event or initiative in the field of Social Art & Design.
Edit this page, or any of the other ones. If there is any missing information or spelling mistakes in this article, please don't hesitate to change it. Other complementing work, such as including media files (images/video's/audio) is also very much appreciated.
Talk
with the contributers and others by taking part in one of the discussions on the TALK-page of an article. These pages are the semi-hidden backside of articles, hence ideal for discussions about an article without changing the initial text.
PROPOSE a new editorial. Beyond Social invites guest editor(s) to emphasize a certain issue, topic or theme. Guest editors write an editorial, invite others to create articles by an open call and/or add existing articles.