Six More Minutes
From Beyond Social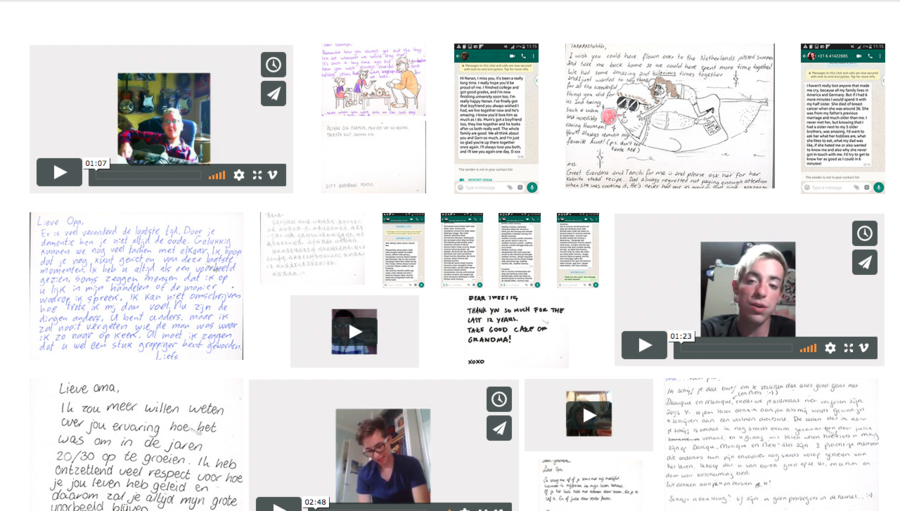 www.sixmoreminutes.com
"What would you say if you have six more minutes with your lost love ones?" A moving Virtual Reality experience by Arif Abdillah.
"Hey Dad, I just wanted to say that I love you…(although) I felt unappreciated a lot as the second daughter..."
or when a man across the ocean sitting behind a video cam broadcasting through the internet starting to share his feeling of loosing his grand ma.
"I was just rubbing her head the whole time. And I told her 'I love you'. She kept saying she was scared. And I said, 'Don't be. It's OK'. And she just kept saying 'I don't want to leave you alone'. And I say, 'It's OK Grand Ma. You raised me, you taught me how to be a man. She taught me to shave, how to balance a checkbook, she taught me how to be an adult.."
www.sixmoreminutes.com collects messages to the departed. Be it for dying Grandfather due to Alzheimer, or to four unborn babies due to domestic violence or even to departed loved pets.

This project started with my fear of loosing my ageing parent that leads to an attempt to make sense the feeling of intimacy, mourn, longing and regret.
<gallery mode="slideshow">
File:Hi Nanan.jpg
Links
[www.sixmoreminutes.com www.sixmoreminutes.com]
Recent articles
CONTRIBUTE
Feel free to contribute to Beyond Social.
There are four ways to contribute:
Create a new article. Beyond Social is written and edited by its community. Contribute to this online publishing platform with an article (text, photo-essay, video, audio and so on) about your project, theory, event or initiative in the field of Social Art & Design.
Edit this page, or any of the other ones. If there is any missing information or spelling mistakes in this article, please don't hesitate to change it. Other complementing work, such as including media files (images/video's/audio) is also very much appreciated.
Talk
with the contributers and others by taking part in one of the discussions on the TALK-page of an article. These pages are the semi-hidden backside of articles, hence ideal for discussions about an article without changing the initial text.
PROPOSE a new editorial. Beyond Social invites guest editor(s) to emphasize a certain issue, topic or theme. Guest editors write an editorial, invite others to create articles by an open call and/or add existing articles.