The Makerbox
From Beyond Social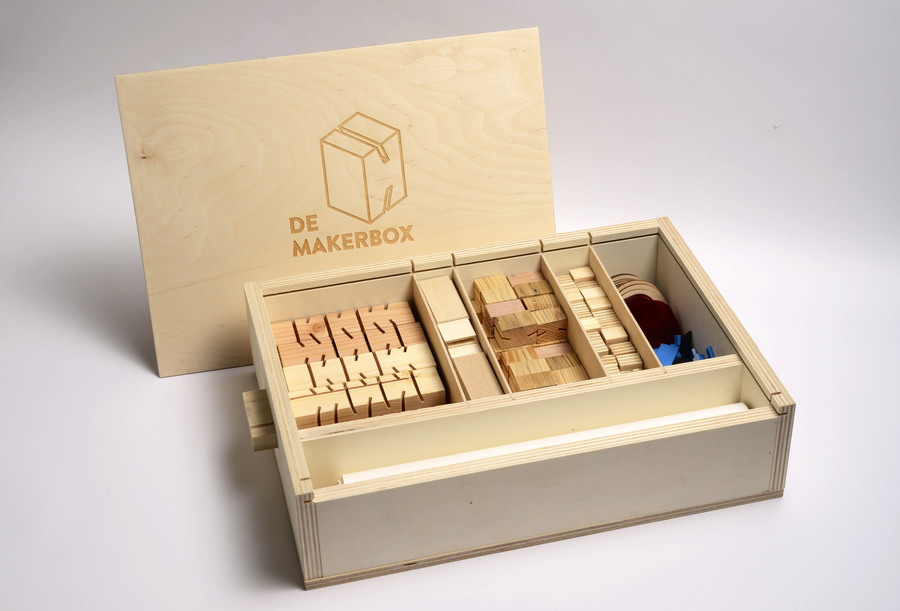 WdKA student project: De Makerbox is an educational tool made entirely out of waste materials of the Vierhavenarea. By combining waste wood and 3mm material from a laser cutting company we created building blocks Its goal is to learn children something about these waste materials and to show them what it means to be a maker. Within an educational setting the box can also be used to let children think about the future of the Vierhavenarea in Rotterdam
De Makerbox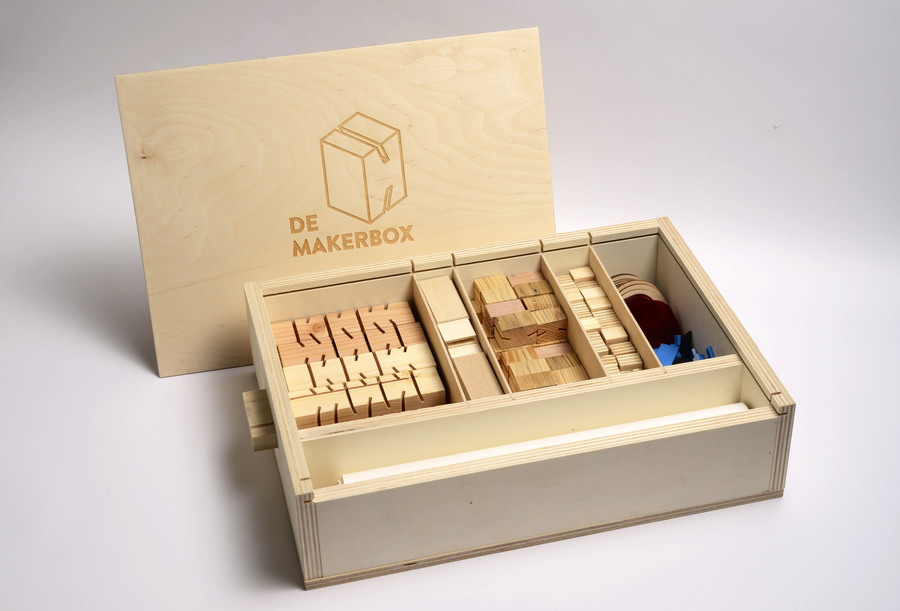 De Makerbox is a project by Evie van Velzen, Jill van den Brand and Lisanne Meester within the social minor Sustainability.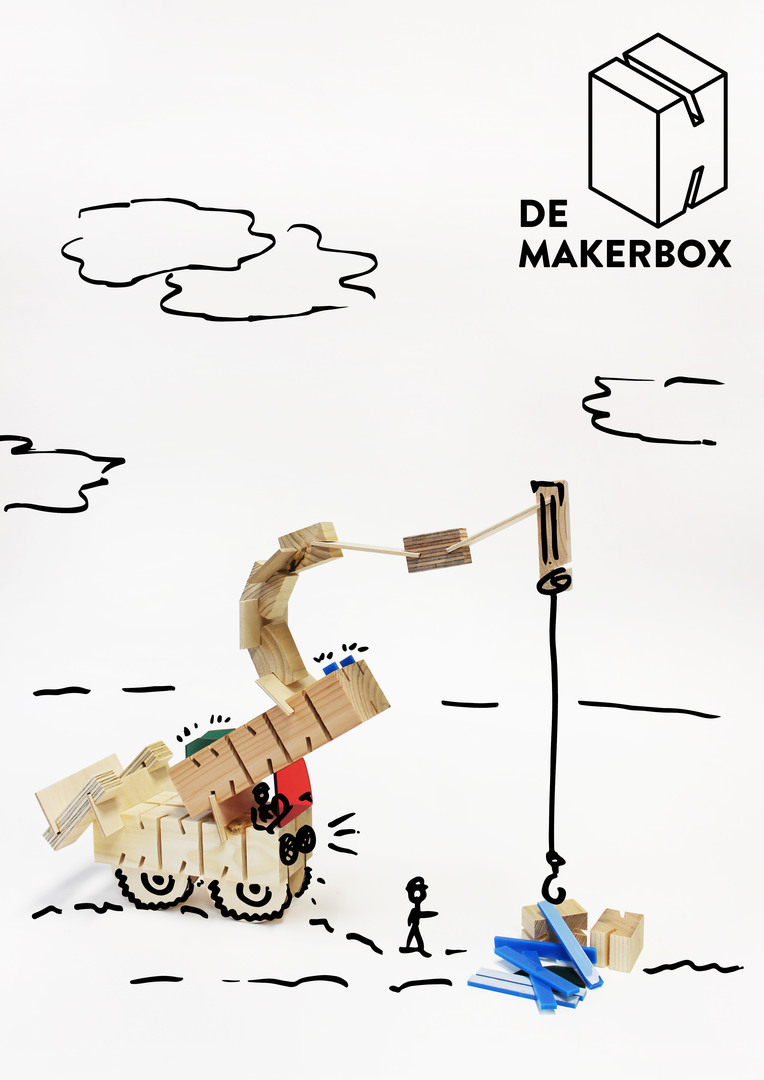 This article is part of the project De Makerbox.
Mapping
In order to get to know a certain area one can use the method of mapping. Mappings can be made in different ways (e.g. a timeline or a resource mapping).
Timeline
Making a timeline is a way to get an overview of both the history and the future of a certain area. A lot of the features an area has right now can be derived from the past. These past actions or future plans can form a great start for more in-depth research. Eventually it can be the base of a project.


File:Harvestmap de makerbox.pdf
Harvest Map
A harvest map is an overview of material resources in the area. It's important to know the amounts of a resource in order to decide whether it's worth it to continue with it for a project.
Stakeholders
Stakeholders can be mapped according to several categories. Depending on your need you can choose your own categorie. Once a project gets more direction, mappings of stakeholders can also become more specific.
Stakolders, citizens
File:DM stakeholder mapping.pdf
To map citizens as stakeholders one must know who lives in the area. Look at demography. How many people? What kind of people? What are their experiences of the area? Are there specific problems with groups of people? Be smart in getting to know these people. If you can't contact them in one way, there might be another way.
Stakeholders, companies and organisations
What kind of companies and organisations (big and small) are situated in the area and what do they have to offer?
Does a traditional business model still fit our product and service?
Transition from linear to circular
Analysis of literature: Osterwalder & Pigneur's Business Model Canvas and the Ellen MacArthur Foundation's Butter y Model.

Systemen in organisaties in onze maatschappij zijn vaak gebaseerd op een industrieel model gericht op de transformatie van grondstoffen tot producten. Organisatorisch gezien gebeurt dat heel efficiënt. Economisch gezien is het fundament dat de producten zo kort mogelijk gebruikt worden, ook al zijn ze nog prima bruikbaar. Dit leidt tot het stimuleren van een zo hoog mogelijke doorloopsnelheid, gebaseerd op 'obsolescence'. Dit betekent het na een beperkte gebruiksperiode 'stuk laten gaan' of overbodig maken van wat we maken. Dit leidt tot een zogeheten 'take-make-waste' productiemodel gebaseerd op een lineaire waardeketen. Hoe sneller producten daarin doorstromen, hoe groter de economische groei. Dit model leidt ook tot uitputting van grondstoffen en het vervuilen van de menselijke leefomgeving, zeker in het licht van een sterk groeiende wereldbevolking.

Daar een andere manier van denken tegenover plaatsen, wordt gevoed door de notie duurzaamheid: zuinig omgaan met natuurlijk en sociaal kapitaal. Daar is de 'recyclegedachte' uit ontstaan. In de afgelopen halve eeuw heeft dit zich via verschillende stadia ontwikkeld tot het idee van een andere economie. Eén waarin grondstoffen, onderdelen en hal abricaten in beginsel 'onbeperkt' meegaan. Ook een waarin het ondernemen zou moeten bijdragen aan het behoud en de groei van verschillende vormen van kapitaal. Het vraagt daarmee om het organiseren van kringlopen waarin de waarde van grondsto en en materialen zo goed mogelijk bewaard wordt. Dat idee op brede schaal uitwerken en toepassen noemen we de circulaire economie. Dat is een economie waarbij het behoud van de waarde van producten, halffabricaten en gebruikte grondstoffen centraal staat en vraagt om het organiseren van kringlopen. Een dergelijke economie is in materieel opzicht een economie van krimp vergeleken met de lineaire economie. Het biedt daarentegen kansen van groei, want de materie in omloop houden, vraagt om heel veel 'handjes' en biedt een nog nauwelijks verkend palet aan mogelijkheden tot verdienstelijking. In ons geval wordt ook waarde in de vorm van kennis het systeem doorgestuurd.
Sources
1. Osterwalder & Pigneur's Business Model Canvas and the Ellen MacArthur Foundation's Butter y Model.
2. Business modellen voor de circulaire economie, Jan Jonker, Sigma, nr. 4, september 2016
Links
Recent articles
CONTRIBUTE
Feel free to contribute to Beyond Social.
There are four ways to contribute:
Create a new article. Beyond Social is written and edited by its community. Contribute to this online publishing platform with an article (text, photo-essay, video, audio and so on) about your project, theory, event or initiative in the field of Social Art & Design.
Edit this page, or any of the other ones. If there is any missing information or spelling mistakes in this article, please don't hesitate to change it. Other complementing work, such as including media files (images/video's/audio) is also very much appreciated.
Talk
with the contributers and others by taking part in one of the discussions on the TALK-page of an article. These pages are the semi-hidden backside of articles, hence ideal for discussions about an article without changing the initial text.
PROPOSE a new editorial. Beyond Social invites guest editor(s) to emphasize a certain issue, topic or theme. Guest editors write an editorial, invite others to create articles by an open call and/or add existing articles.
De Makerbox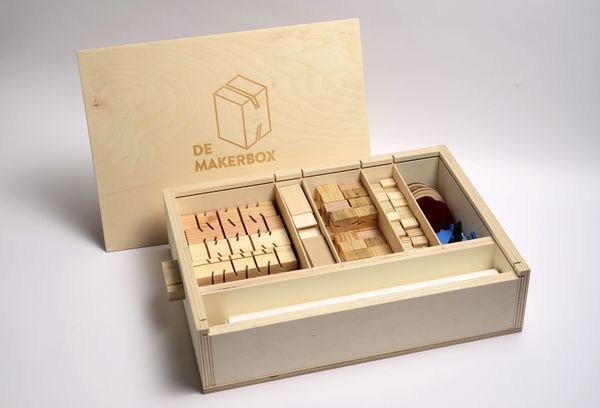 De Makerbox is a project by Evie van Velzen, Jill van den Brand and Lisanne Meester within the social minor Sustainability.
De Makerbox is an educational tool made entirely out of waste materials of the Vierhavenarea. By combining waste wood and 3mm material from a laser cutting company we created building blocks Its goal is to learn children something about these waste materials and to show them what it means to be a maker. Within an educational setting the box can also be used to let children think about the future of the Vierhavenarea.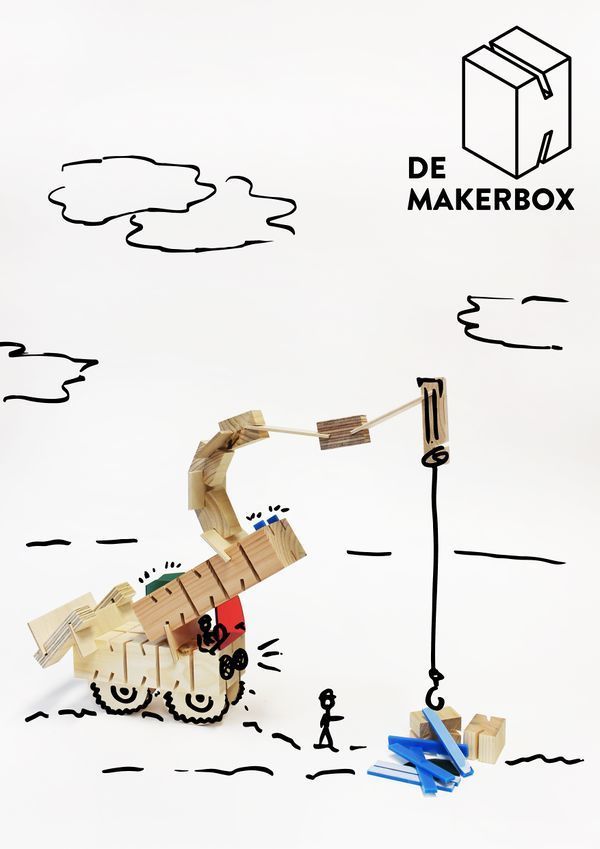 Articles about this project are: