We-green
From Beyond Social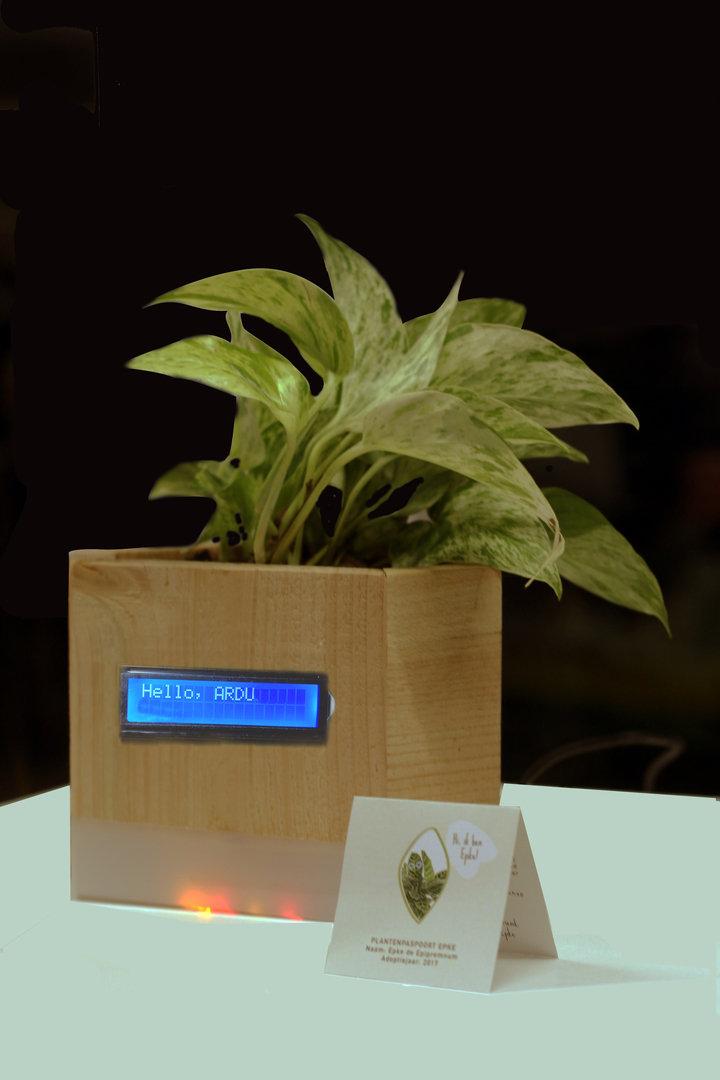 Together we take care of green
Did you know that 17% of the people in Holland has high blood pressure, 16% has regular headaches and heart diseases are the number one cause of death?
This all is caused by stress! Especially caused in offices. When you're in nature for only five minutes, your stress level will be reduced to half. Based on these facts, the WE-GREEN is developed. It will make the working environment greener and let taking care of plants be part of your daily tasks. Your plant has its own name and personality, whereby it will be your best buddy in no time.

Technology and nature are combined in this plant pot. When the plant needs anything, like water or more lighting, the pot will light up. Activate the LCD by touching the pot and it will tell you exactly what it needs. This way you can make sure you will have a happy and healthy plant. Connect your WE-GREEN with the app and see how you've done overtime, learn more about your plant or see how your colleagues are doing. Stimulate each other to make the office greener. The WE-GREEN doesn't only cause a healthier working environment, thus a better health, it also raises a better work atmosphere.
Authors: Maarke Klein, Dewi Koster and Renate Verboom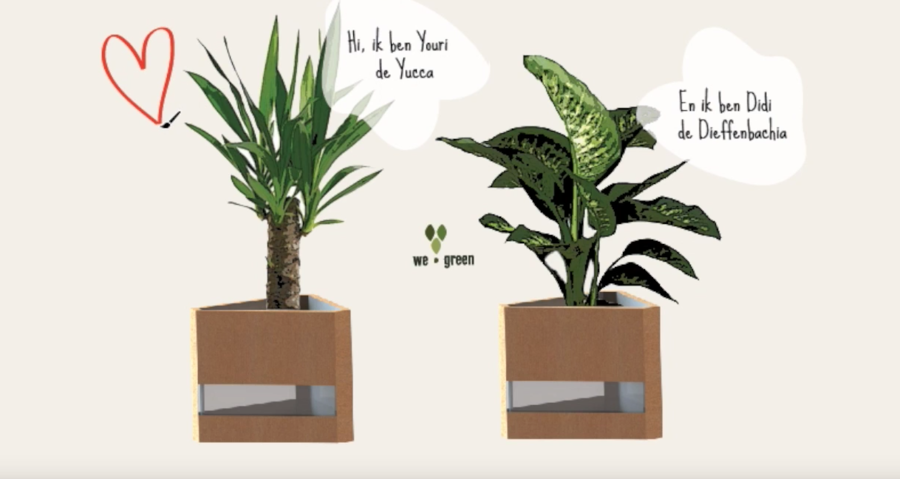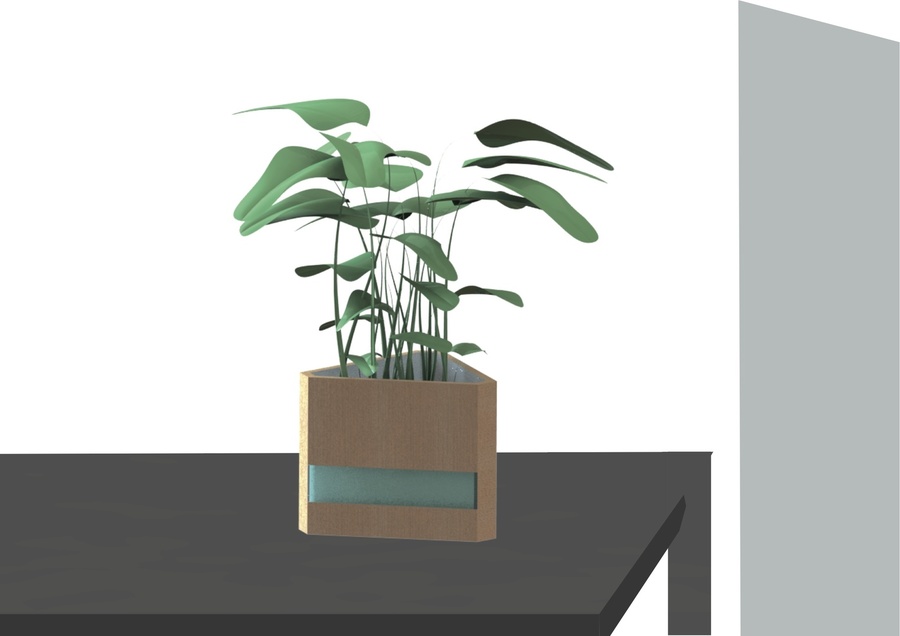 Links
Recent articles
CONTRIBUTE
Feel free to contribute to Beyond Social.
There are four ways to contribute:
Create a new article. Beyond Social is written and edited by its community. Contribute to this online publishing platform with an article (text, photo-essay, video, audio and so on) about your project, theory, event or initiative in the field of Social Art & Design.
Edit this page, or any of the other ones. If there is any missing information or spelling mistakes in this article, please don't hesitate to change it. Other complementing work, such as including media files (images/video's/audio) is also very much appreciated.
Talk
with the contributers and others by taking part in one of the discussions on the TALK-page of an article. These pages are the semi-hidden backside of articles, hence ideal for discussions about an article without changing the initial text.
PROPOSE a new editorial. Beyond Social invites guest editor(s) to emphasize a certain issue, topic or theme. Guest editors write an editorial, invite others to create articles by an open call and/or add existing articles.