Facebook Therapy VR
From Beyond Social
An experience to become aware of the emotional influence Facebook has on your life
A Project by Astrid Martirossian Many Facebook users regularly get frustrated with annoying posts on Facebook. Usually there is nothing you can do about it. You inevitably become friends with people on Facebook who will regularly post things that you make you feel agitated. In the virtual reality game Facebook Therapy VR, it is possible to deal with your frustrations physically.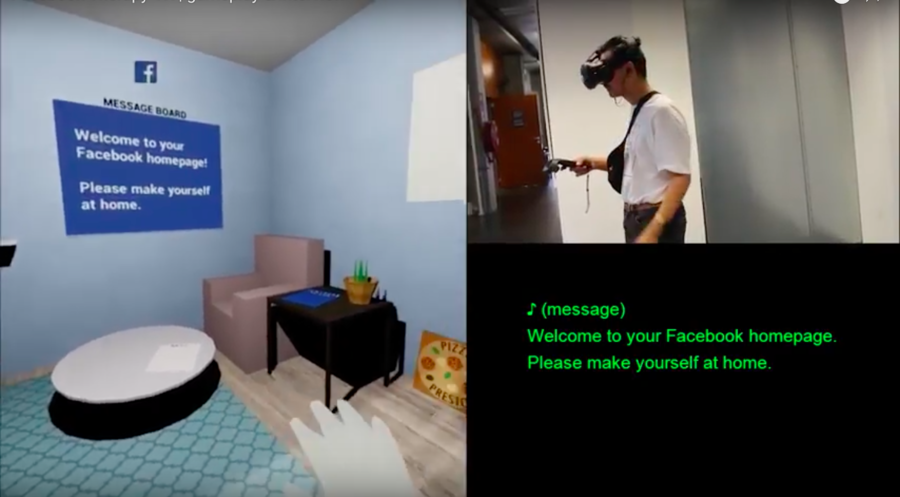 In Facebook Therapy (Virtual Reality), it is ultimately not the type of Facebook posts that are important. Instead, it all comes down to the frustration itself and how players express this frustration in the game. Through this frustration I want to make players aware of the emotional influence Facebook has on their life and also to make them stop and think about how and why they are frustrated with content on Facebook.
The game's goal is to destroy annoying FaceBook posts that pop up in your virtual home environment. You do so by throwing a (virtual) ball at these posts. Over time the frequency of these posts increases and often will black out your surroundings, so they stand out even more. The more posts you are able to destroy, the higher your final score.
The learning goal of this game is to offer the player an experience to become aware of the emotional influence Facebook has on his or her life. An important part of the installation is the reflection after the game. Players are asked about their experience and new insights that arose during and after the game. Watch this video to see the game in action and (half-way the video) the feedback of the players. Below are some quotes from the video.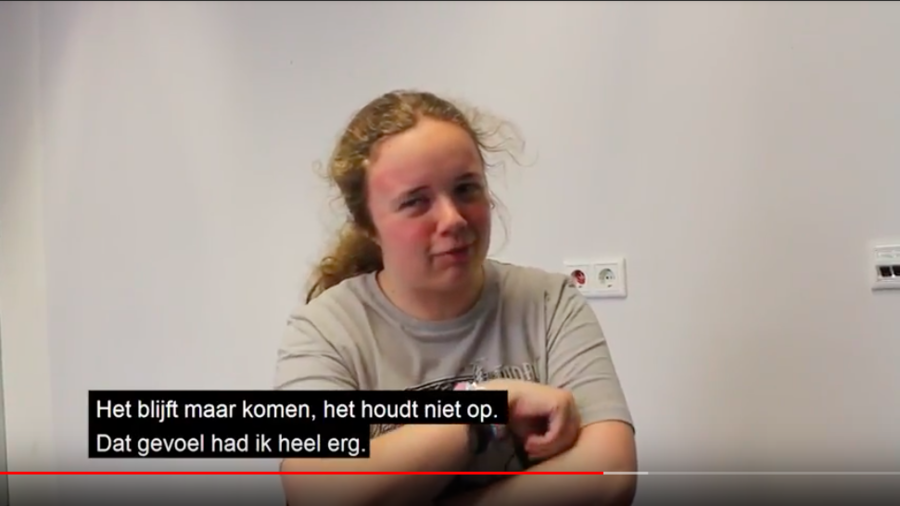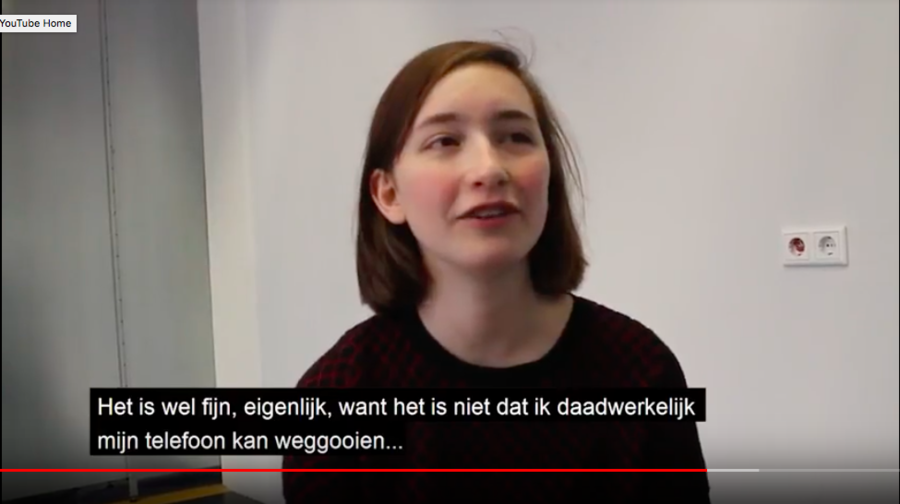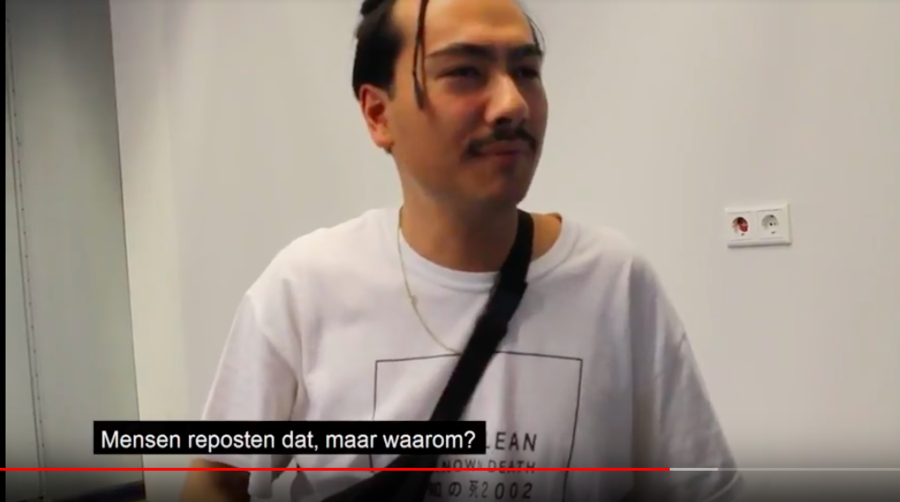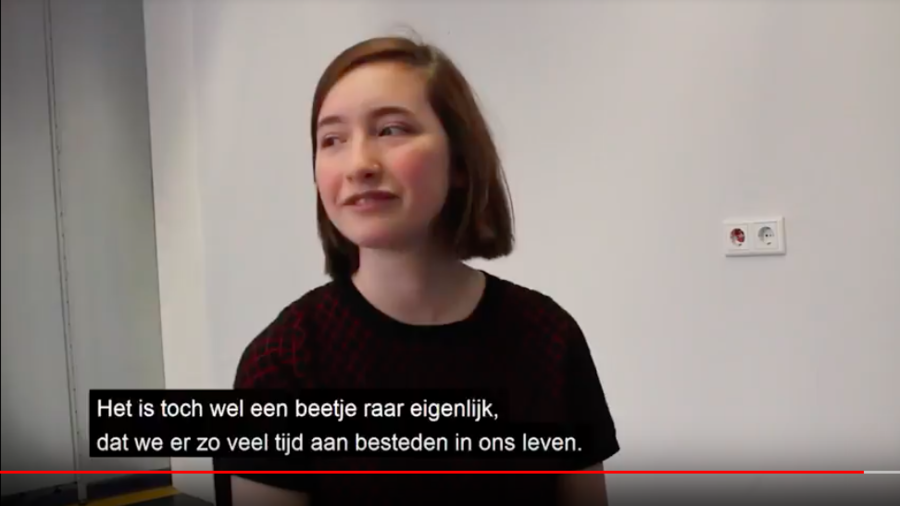 This final exam project was developed within the Gamification department (Social Practice @ WdKA) Tutor: Bruno Setola
Video
Links
Recent articles
CONTRIBUTE
Feel free to contribute to Beyond Social.
There are four ways to contribute:
Create a new article. Beyond Social is written and edited by its community. Contribute to this online publishing platform with an article (text, photo-essay, video, audio and so on) about your project, theory, event or initiative in the field of Social Art & Design.
Edit this page, or any of the other ones. If there is any missing information or spelling mistakes in this article, please don't hesitate to change it. Other complementing work, such as including media files (images/video's/audio) is also very much appreciated.
Talk
with the contributers and others by taking part in one of the discussions on the TALK-page of an article. These pages are the semi-hidden backside of articles, hence ideal for discussions about an article without changing the initial text.
PROPOSE a new editorial. Beyond Social invites guest editor(s) to emphasize a certain issue, topic or theme. Guest editors write an editorial, invite others to create articles by an open call and/or add existing articles.